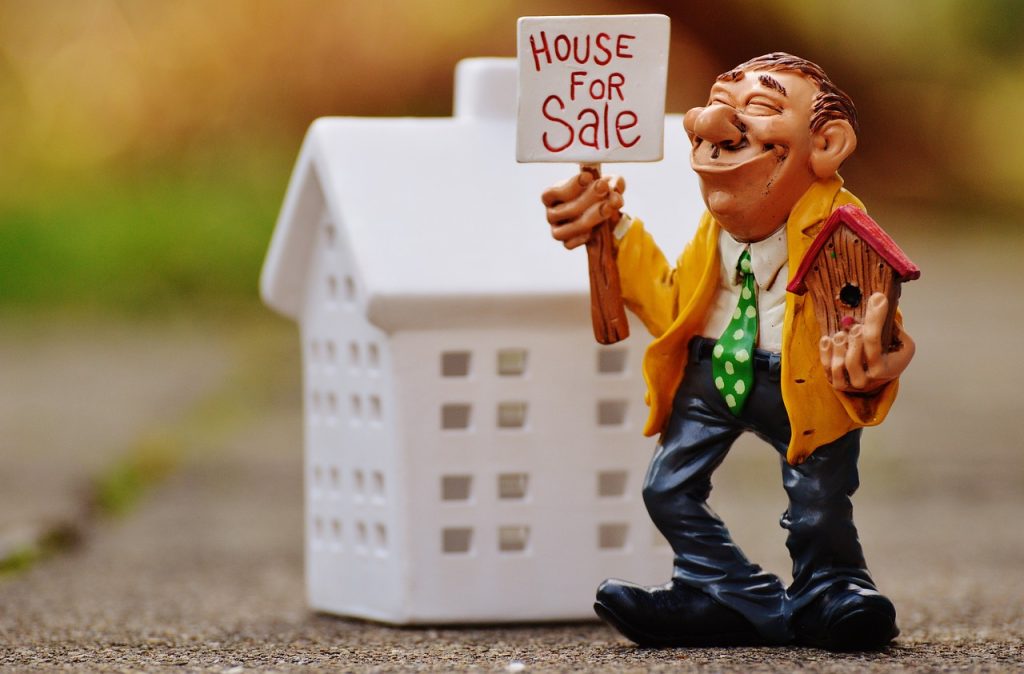 Moving is an exciting time, but it is also a lot of work! So, why would someone try to navigate the selling process on their own? To hopefully save a few bucks. Is it worth the headaches and the money they think they will save by not hiring an experienced Realtor? The answer is usually no.
Many homeowners believe that they will save the real estate commission by selling For Sale By Owner (FSBO). However, many buyers look at FSBOs for the same reason – in an effort to save the commission. Most buyers immediately take 5-6% off of their offer prices. The median selling price for all FSBO homes was $185,000 last year. Homes that were sold with the assistance of an agent had a median selling price of $245,000.
Selling by owner also reduces the exposure rate of the home which in turn, on average, reduces the price sold by owner by 24% to 31% less than a Realtor. So in the effort of saving the real estate commission, owners are leaving between 18% to 25% on the table!
Even if a buyer finds a FSBO's house, they will probably be represented by an agent. So either way sellers are most likely still paying out a commission. So now sellers are doing all of this leg work and enduring these headaches to save 3%! But are they even saving 3%? Not really. When all is said and done, they have usually reduced their sales price by at least 6%, plus agreed to pay a buyer's agent a commission, plus had a home inspector call for quite a bit of repairs to a home. So all in all, they are losing a lot more money than they would if they had listed with an experienced Realtor.
If more buyers see a home, the greater the chances are that there could be a bidding war for the property. Especially in our current market with limited inventory, houses are flying off the shelves and if priced correctly, they are going for asking or above asking in days (not weeks). Two of my most recent listings went under contract in less than 7 days. Multiple offers were received on both and the properties were sold for 100% and 102% of the asking prices.
If you have been trying to FSBO your house and it is sitting on the market, you are doing something wrong!
You're trying to do it yourself.
Do you really have time to take on the full-time job of selling your home? Listing it, dealing with paperwork, scheduling appointments, letting un-qualified buyers through your home and constantly living in a showroom in hopes that a qualified buyer shows up on your doorstep.
You're not getting enough exposure.
92% of buyers start their shopping online. You need to be able to get your listing into the hands of your potential buyers and that means you must have technology on your side. Buyers want to view mobile friendly sites, virtual walkthroughs from their smartphone, videos with the click of a button – they want it to be easy, user-friendly and immediate. List with an experienced Realtor to get maximum exposure to qualified buyers.
You overpriced it.
You are pricing from your heart because you love your home, rather than pricing for the market. If you are priced correctly, you should be getting a ton of phone calls and your house should be flying off the shelf in our current market.
You're photos are terrible and you do not have video.
In addition to trying sell your home, you are now also trying to be a photographer. You cannot be all things! When you need high-end services, hire a professional. You would not go to a foot doctor for a heart condition. So, don't think you are a photographer simply because you own a cell phone. A study by domain.com found that video increased listing inquiries by 403%! A pan through of the listing photos played to music does not count as video in my book. List with a Realtor who uses eye-catching photos and high-quality video for their listings.
I offer many unique services to my clients to ensure that potential buyers see your home in its best light. You can view a full list of services on my website at www.LaurenTalvet.com. While visiting my website, you can learn more about me, read my blog, view testimonials from past clients and research your local market conditions.
When it comes to video, I surpass the competition and offer 360 degree video which allows potential buyers to see all of the special aspects of your home (look left, right, up and down – nothing will be missed). In addition to 360 degree video, you can also view 360 degree virtual guided tours of some of my latest listings at www.LookInside.house. Buyers can use www.LookInside.house to walk around the interior and exterior of a home from the convenience of their computer or smartphone, to better assist them with their decision-making process. Do not be fooled by other "virtual tours" – a pan-through of listing photos played to music is not a real virtual tour, and leaves the buyer confused about the house's layout.
If you have been trying to sell your home yourself without success, please consider the services that I can offer, read testimonials from past clients and call or email me today to schedule a commitment-free consultation! I would greatly appreciate the opportunity to sit down with you to discuss your goals and explain why hiring an experienced Realtor® is in your best interest. I would be happy to handle the transaction from start to finish, so all you need to do is pack up your house and prepare to move in to your new home!